Commissioned Art
*Artist J Quillian is currently accepting commission proposals.
Interested in commissioning a work directly from the artist?
Commissioning an artist to produce a work of art can be highly rewarding for both parties, the artist and the patron.
The work is personal and unique.
And it's specifically produced for you and your requirements!
Would you like you and your life history painted on canvas?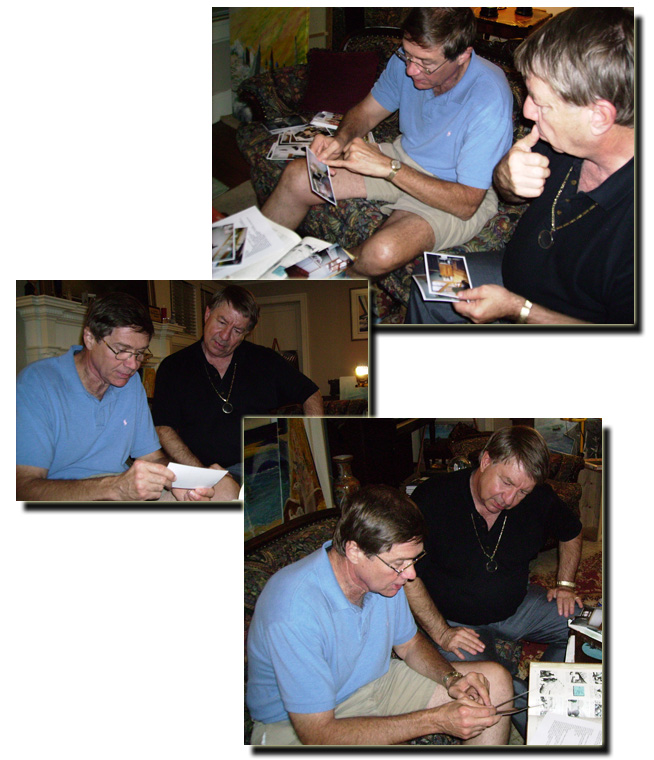 J Quillian created a new genre of portraiture, Biographical Portraits.
A portrait doesn't have to be just your face, or someone sitting on a couch. Biographical portraits are a way to celebrate the entirety of one's life. You can include early childhood memories, places you've traveled, the love of your life, your pets, your first car, past academic achievements, your family tree, and so on.
The possibilities are endless when you're working with the artist one-on-one in a collaborative effort to produce a piece of art reflective of you and also the individual style of the artist.
Quillian has been commissioned to paint several historical murals; most recent being his history of Colorado mural, Vista del Tierra de Plata, where he worked with art patron, Paul Woodul (shown above).
Take a stroll around the galleries for ideas on a new project or commissioned work.
How to Commission Art
The first step is to develop a brief.
The brief is a document that essentially records all of your thoughts and ideas on paper and is an important part of the commission process as it establishes exactly what is to be achieved.
Here are some important questions to use as a guideline for your brief:
Who or what is the work for? Is it for your home? Is it a gift?
Are there any constraints or special requirements? Think about dimensions of the work and the space where the work will go.
What are you looking for? What kind of artwork do you like, do you prefer a particular style? Color scheme?
Once the brief has been completed, you and the artist will discuss how much research is to go into the project, develop a timescale, agree on a payment plan, and discuss any additional issues and concerns you might have.
A contract is then drawn up upon those guidelines and the project begins!
If you have a brief you'd like to submit, you can e-mail it to jqart@cox.net.