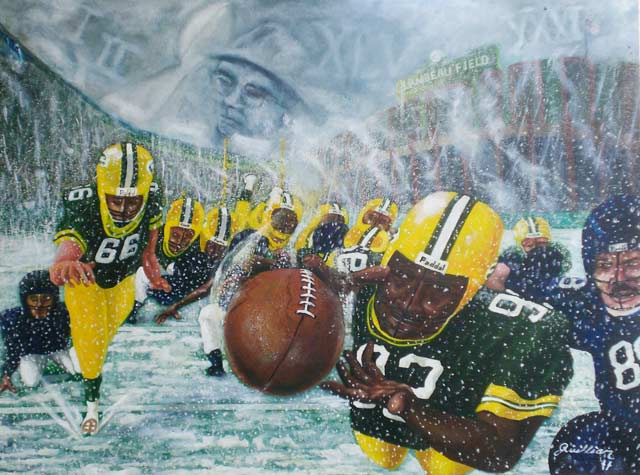 Blizzard Blitz
Size: 30x40
Medium: Oil on canvas

Now available in 18 X 24" lithographs celebrating the greatness of legendary coach, Vince Lombardi and football great, Reggie White.

Football fans regularly fill arenas standing against the most severe weather conditions for hours to support their favorite team.

JQ-ART is currently contacting selected vendors who will have BLIZZARD BLITZ prints available for the exceptional price of $25. The paper and printing quality is comparable to reproductions priced well over $100. Also available upon request will be a limited edition series of signed and numbered artists proofs in editions of 1 to 500.